Monday 8th June - Mondrian inspired art session 1
Today we are going to continue with our topic of art, using your knowledge from the colour mixing you did last week to explore a famous artist.
What is art? Watch the video below to see Hugo explain what art is.
bbc.co.uk/cbeebies/watch/whats-the-big-idea-art
Who was Piet Mondrian? This is the artist who's work we are going be looking at this week.
Here are some examples of his work.
What do you notice about his work?
How would you describe it?
What colours has he used? Do you remember what we call these colours?
What different shapes can you see? How many can you see?
Your task today, is to plan a 'Mondrian' inspired picture but I want you to change one thing about it.
You could change a colour, you could change the shape? You could use a different outline.
Here are some more examples of you could change one thing to create your art.
You could create your art on some paper provided from your packs or you can use the resource document underneath. If you wanted to, you could use 'paint' on the computer to make you Mondrian inspired art.
Once you have finished, please try to send to your class teacher so that we can see and share it on the website with your friends.
Make sure you keep hold of these somewhere safe, as we will be using them to build from on our art lesson on Friday! We will also be using (if you have them available at home) paint for some more colour mixing.
Friday 5th June - Art colour mixing
Today, the boys and girls at school will be learning all about colours and mixing them, ready for more of their art learning next week. Some of you might not have paints at home. If you haven't I'd like you to try and use the resources uploaded in today's task to help you complete today's learning.
I've had a really strange letter this morning come through my letter box. It was signed from the fairies. Have a little read and discuss it with your grown up.
Now that is strange! What we are going to need to do is to colour our dragon all of these colours described in the letter to help all of the other fairies.
First of all I need to find a way to make these colours. I only have these below. Do you remember what the colours are called? What do we call them? What could we do with these colours to make the new ones?
This is called a colour wheel. Its called a colour wheel because it is round like a wheel and inside it is made up of different colours. So far the colour wheel is only made up of primary colours. These are called primary colours because these are the ones that you mix to make the other colours in between.
Which colours are missing from the wheel? Who thinks they know which colours should go where?
If you have paints, water colours, or coloured crayons, have a go now of mixing the colours to see what colours you end up with. To find the top colour in the colour wheel you will need to mix red and yellow because they are the colours in between on the chart. If you want to find the colour on the left you will need to mix red and blue. If you want to find the colour on the right you should mix the blue and the yellow.
If you don't have any colours to mix with, watch the video below to show what happens when primary colours get mixed!
When you have experimented mixing your colours, then have a go at making your dragon poster for the fairies. Paying attention to which colours should go where. Below is the worksheet the children will be mixing their colours on to.
If you don't have a printer at home and you're not very confident at drawing the dragon, that's fine. Why don't you have a go at making some rainbow art for your window? You could collect natural resources from around your home showing the different colours which you have learnt about today.
If you have finished your dragon poster and still want to do some colour mixing, feel free to make a rainbow picture too!
Please, if you can, send your work to your class teacher and Miss Brennan will respond as quickly as she can.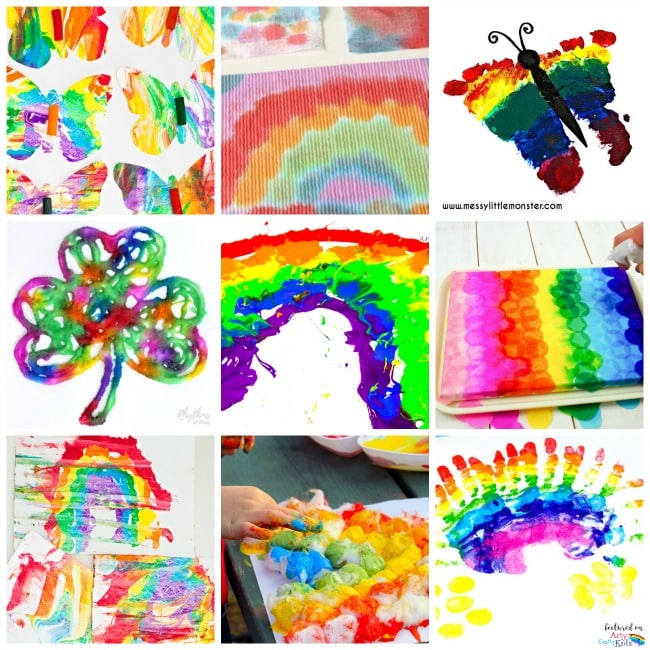 Colour mixing activity sheet
Thursday 4th June - RE
For your RE today I want you to think about being 'thankful'. What does this mean? Who do you say thank you to?
When we eat our meals, breakfast, dinner - should we say thank you? Who do we say thank you too?
Why do we say thank you?
It is important to say thank you for the food that we have to show appreciation.
Let's watch the video, decorating a Sukkah.
What is a Sukkah?
This is Zoe you might remember her from our learning in the Autumn term. Zoe is Jewish and prays in a Synagogue.
Zoe has been helping to build a Sukkah at her Synagogue. She wants to build a Sukkah at home too. 'Thank you for the bits to make my Sukkah,' Zoe said to dad, pointing at the canes/branches. 'Our Sukkah' said dad, 'We are all going to help.'
I wonder what a Sukkah is and why Zoe wants to build one?
Wednesday 3rd June
Today's topic learning is PE and Outdoor activities. We thought it would be nice to do some learning outside. all of the activities are non contact and adhere to social distancing.
The first activity is a Physical activity - Sausages and Soldiers
Your next activity is a social activity - Good afternoon your majesty, ideal for 3 or more people
Good Afternoon Your Majesty: In this version, one player sits facing away from the other players with their eyes closed. They are the king or queen. One of the other players is silently chosen, they say 'Good afternoon your majesty!' in a disguised voice. The king or queen has to guess who it is.
Your last activity is an Art Activity, I think you will really enjoy this one.
You can choose which activity you wish to do. It would be lovely if your grown up could take a picture and send it to us. We would love to see your learning.
Tuesday 2nd June
PSHE
Today in PSHE we are thinking about our feelings. We all have lots of feelings and it is normal to feel a range of emotions, our behaviour changes with different emotions. We all need to adapt the way we respond to different situations and the way they make us feel.
Look at the emoji faces and see if you can make the same faces. Do you know what the feelings are for each of the faces? You could look in a mirror to see what your face looks like when making them.
Can you think of a time you have felt any of these emotions?
How might Blue Kangaroo feel?
How might Lily feel?
What could these characters do to help themselves feel better or to help the situation?
Activity
I would like you to fold a piece of paper in half and write a happy and sad emotion on either side, then draw a picture to go with it.
E.g
Happy - because I
Sad - because I
Look at the emotion pictures, can you describe how you control these emotions?
Monday 1st June - Bubbles
Now that some of our friends have gone back to school, it's more important now that we stay inside our own little groups, and homes. You might have heard these groups be described as 'bubbles'.
First of all I want you to describe to your adult what a bubble is.
What does it look like?
What shape is it?
What happens if you touch it?
Although we can move around in different places, it's important that we stay inside our 'own bubbles' whether that be at school or at home.
Today, as we are in our new 'bubbles' we're going to make some bubble printing, you might want to display somewhere in your home, which reminds us why our bubbles are important.
Have a go at one of your favourite Go Noodles - Popping Bubbles!
Now for today's activity you can follow which ever task you like with regards to the resources you may or may not have in your home.
Once you have completed you activities, don't forget to email a picture of it to your class teacher so we can share it on the website with your friends.